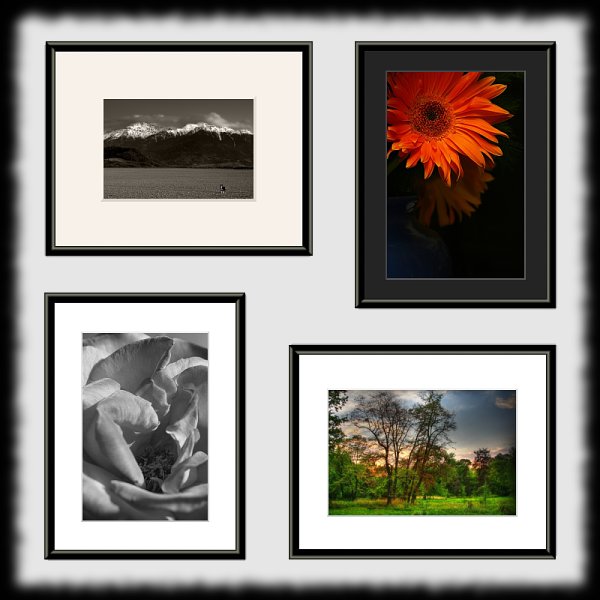 Print
Every photograph displayed on this web site is available for purchase as limited edition fine art print. Each print will be uniquely numbered and signed by the artist and will be carefully printed using only archival inks and the most noble fine art photo paper on the market (crafted by Hahnemuehle - please note the term "crafted", as this paper is a piece of art itself) that under normal exhibition conditions (framed and under glass) will retain their color and radiance for at least 60 years without fading or color shifting.
For a better protection against dust, fingerprints and moisture the photographs surface will be sealed by covering with a thin layer of protective spray. This sealing also increases the water-resistance and protects images from fading caused by UV rays. Acording to Hahnemuehle, the useful display life without noticeable fade can be increased by as much as 100% compared to a non-coated image.
In order to protect the security and genuineness of our limited edition art works and to reduce the risk of forgery, a Hahnemuehle Certificate of Authenticity will be provided. A sample of this certificate can be seen here.
Depending on your wish, the photographs will be printed on photographic paper with mate, glossy or lustre surface.

Frame and mat (passepartout)
A few details about the framing and matting: even if many photographers offer their photographs frame mounted, I prefer not to do so for one simple reason - selection of the frame and/or mat depends not only on the photograph (or photographer's perspective) but also on preferences of the viewer, as well as appearance of the displaying space: interior, wall colour, type of the wall surface, room architecture, other photographs etc. In case that you are unsure what could meet your expectations, I will be glad to give you some ideas, advices or hints. No matter what, if you wish I will frame and mate the photograph according to your needs.

Price
The price is depending on the size of the print. Also, if you wish your photograph mounted in a frame with mat, the price will be slightly higher. For information about ordering, you can contact me by e-mail (ioan.nicolae at gmail dot com) or phone (see Contact page).

Ioan Nicolae Photography is meant to ensure that the print you receive will be of the highest possible quality. However, in the gallery there are few photographs that have not been printed yet and therefore have not been checked for print quality. If a print is not according with my quality standards, I will inform you and either you select another image, or accept a smaller print of the same photo. If none of these options are acceptable to you, a full refund will be done.