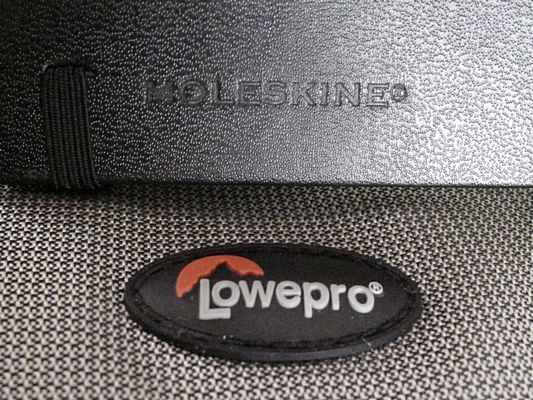 As photographer I need almost every time a good notebook and a carrying case for protecting it.

Since 1997 I am using as portable wallet for my working notebook the Lowepro D-Res 100 accesory. At this time it is my oldest (and with the longest life) product in the Lowepro range that I have. And I really have a lot Lowepro products. Unfortunately is no longer in production but certainly can be found on auctions sites or on the second-hand market. This accessory is perfect for carrying a Moleskine pocket notebook and a pen. As an advantage of using this carrying case pouch is the posibility to attach it to the belt or backpack straps which makes it very easy to carry and access.

Even if I am using this combination, Lowepro - Moleskine, for a long time as you can see in the photos, the pouch look very well for 15 years of an almost daily use. Only the notebook is new because I just finished writing the last page of the previous.

Although there are a lot notebooks on the market, for me the Moleskine is at the top of my list. Yeah, maybe is not the cheapest but certainly the overall quality will compensate the price. Do I need to mention the long list of the artists that wrote on Moleskine notebooks?

So, to summarize, from my point of view I consider the relationship between Lowepro and Moleskine a success!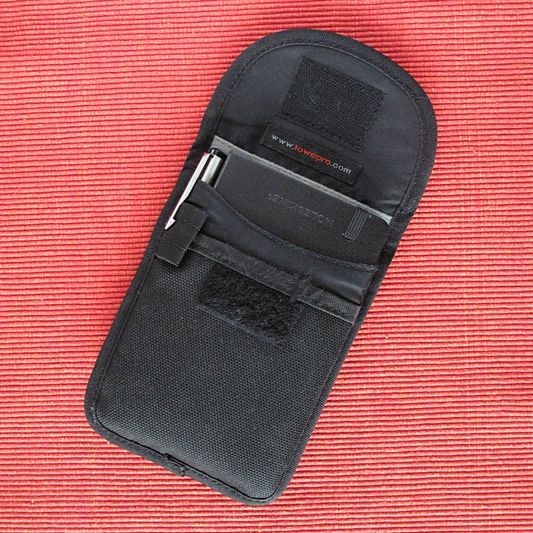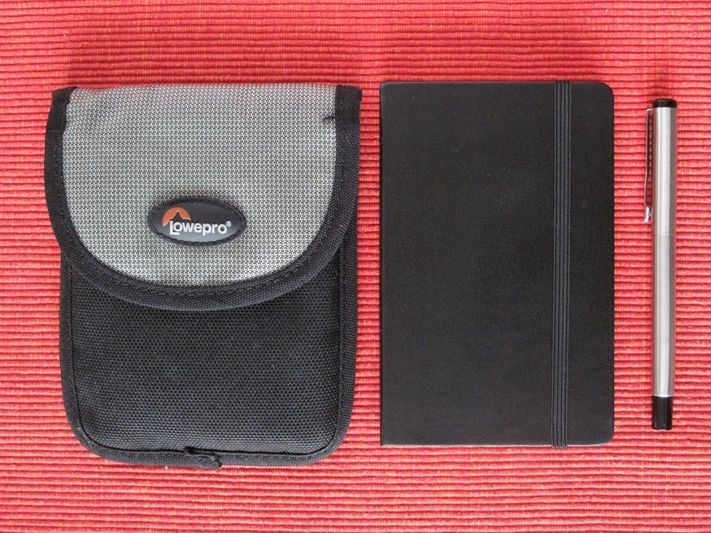 Lowepro, Moleskine ruled notebook and the Parker Vector gel pen.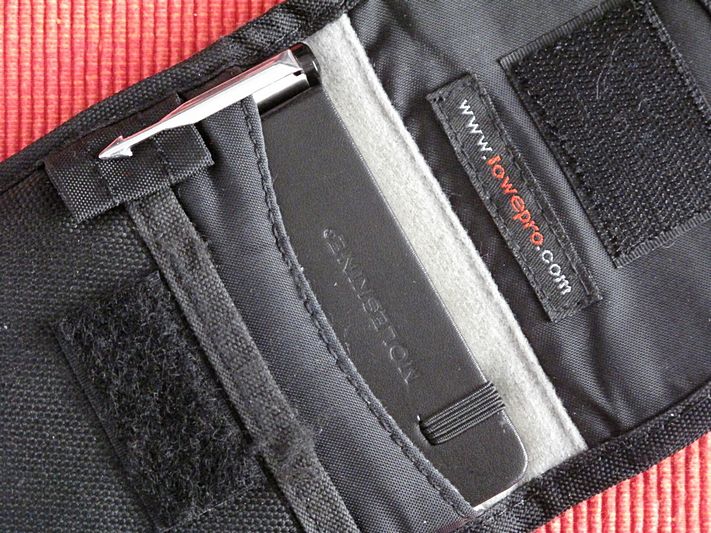 From Moleskine:
It all started many years ago, with a pocket-sized black object, the product of a great tradition. The Moleskine notebook is, in fact, the heir and successor to the legendary notebook used by artists and thinkers over the past two centuries: among them Vincent van Gogh, Pablo Picasso, Ernest Hemingway, and Bruce Chatwin. A simple black rectangle with rounded corners, an elastic page-holder, and an internal expandable pocket: a nameless object with a spare perfection all its own, produced for over a century by a small French bookbinder that supplied the stationery shops of Paris, where the artistic and literary avant-gardes of the world browsed and bought them. A trusted and handy travel companion, the notebook held invaluable sketches, notes, stories, and ideas that would one day become famous paintings or the pages.

From Lowepro:
It's the sleekest electronic organizer pouch around. Under the streamlined exterior, the D-Res 100 offers protection for your hand-held electronic organizer or notebook, including a soft, brushed tricot lining. An inner pocket holds business cards and there is a pen loop and an attachment tab that fastens to your belt or any SlipLock base product.